A NEW FORM OF ENERGY
& FUNCTION
Our Mission
Our mission is to make the pursuit of good health and sustainable energy an enjoyable experience. We believe that when something feels and tastes great, you're much more likely to stick with it!! That's why we strive to create products which are both effective and delicious — making nutrition and energy support easy without compromising on ingredients, flavor or wellbeing.
Balance Your Lifestyle. Balance Your Mind.
Find it hard to stay energized, focused or remember things? You're not alone. Neuroscience research suggests a neurotransmitter imbalance can be a big factor - and you can do something about it. Through a balanced lifestyle and effective supplementation you can transform your brain, having a great impact on your life. Our mission at 1 Shot is to assist in this transformation with healthy consumable products that actually work and are enjoyable to take.

Genetics, environment, chemicals and nutritional deficiencies can all lead to an imperfect balance of neurotransmitters, and it's incredibly hard to achieve this balance through diet alone. Thus many people turn to unhealthy forms of caffeine for supplemental help and unfortunately fall into the notorious "tired and wired" trap that dependence leads to.


Caffeine is a great tool for when you need a big energy boost;
it's not ideal for healthy every day energy.
Too much caffeine taken too often fatigues your neurotransmitters, causing further imbalance. Instead, focus on creating a balanced lifestyle through improved sleep habits, nutritious foods and effective supplementation. By embracing these changes you will be rewarded with feeling more alert and focused by achieving a more optimal balance of neurotransmitters and health - transforming both your energy levels and overall wellbeing in a sustainable and way. And caffeine will be much more effectrive when you need it most.
Quick Shipping
We get most orders out the same day if ordered before 3pm!
Something for Everyone
Caffeine energy chews? Focus/Vitamin chews? We've got you covered.
Fast & Secure Payment
Numerous secure payment processing options
Our Story
A passion for healthy and effective performance.
1 Shot was founded in 2021 by Grant Redmond, Stephanie Soden and their expert candy manufacturing team. With a passion for performance optimization, nutrition and brand development Grant was disappointed with the supplement space (specifically in gaming, an industry he is passionate about) that is saturated with white labeled products full of sugars, fake sweeteners, fillers, marketing gimmicks and questionable claims.

So the 1 Shot team set out to create truly healthy, tasty, effective and convenient alternatives to energy drinks and performance supplements.1 Shot has made waves in the scene with our Energy & Focus chews and we are not stopping there!! More flavors, functions (voice, hydration, sleep) and form factors (lollipops, discs, sticks) to come!
Small Passionate Team
World Class Manufacturing
On a Mission to Help Keep Gamers Healthy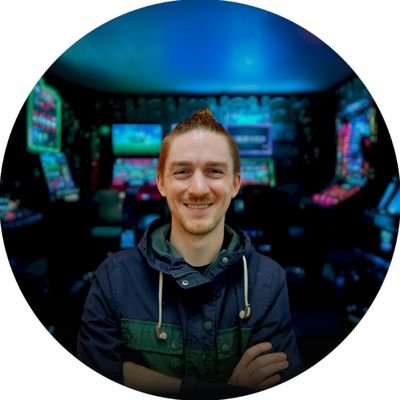 What We Make
Healthy Supplement Infused "Candies"
Here at 1 Shot we develop and manufacture premium "candies" infused with supplements to help gamers, content creators, fitness fanatics and more reach their maximum potential. From esports champions to those pushing through exams or completing the 9-5 grind - unlock peak performance today with a sweet and healthy boost from 1 Shot!
We have Energy Chews infused with 75mg of Caffeine and over 600mg of additional nootropics per piece that will get you a serious boost when you need it most!! And our Focus Chews are a healthy and tasty way to support sustainable daily energy, focus and nutrition.
Energy Chews | 75mg Caffeine per Chew
Focus Chews | Tyrosine, Multivitamins and Zinc
Low Sugar. No Fake Sweeteners. No Fillers.
Low Sugar. No Artificial Sweeteners. No Sugar Alcohols.
Get clean energy and focus without having to drink copious amounts of fillers, liquid sucralose or fake sweeteners. Each ENERGY chew has only 20 calories and gets you the same effect as drinking an entire energy drink (comparable to the energy in a standard 8oz Redbull)! These aren't your kids Starburst....be ready for a serious flavor and energy kick!

Want performance and health functions without the caffeine? Our Focus Chews give focus, vitamin fortification, natural energy and immune health in a tasty low sugar, prebiotic candy with no caffeine! Tasting more like a traditional taffy chew, they are a "candy" with a purpose!!



Quick and Consistent Energy with No Crash!
1 Shot Chews give you the best of both worlds in terms of delivery and duration. As you chew, a portion the pure caffeine and nootropics in the pieces are absorbed directly into your bloodstream through your mouth. This gives you an immediate effect! The remaining candy you swallow and digest then gives you a nice consistent and long lasting release.

1 Shot Chews give a perfect balance of immediate and long lasting nootropic absorption that drinks, pills and shots cannot.